Sources: Diving info Malta |  Interreg Italia-Malta
On 20 July 2023, the National Hub Malta attended a stakeholder event hosted by the Corallo project in Zurrieq, Malta.
CORALLO supports the dissemination and use of the natural heritage through a diverse range of edutainment tools and non-intrusive infrastructure interventions within Natura 2000 (N2K) sites.
Through the project, state-of-the-art educational services and facilities are developed in each of the target sites, including extensive use of virtual and extended reality as well as documentaries and short video clips. In addition, the iconic species and habitats encountered at each of N2K's target sites will be exhibited in different centers identified for intervention, thus capitalizing on the unique strengths and resources held by each site.
The CORALLO project also provides mobile awareness tools, i.e. scientific campaigns for citizens, a boat of project information, smartphone apps and games and online tools, which will allow to reach a wide range of end users.
Initiatives developed
During the event, project coordinator, Prof. Alan Deidun from the University of Malta, provided an overview of the initiatives developed to present the Natura 2000 marine sites to the general public, including people who are unable to go underwater themselves.
60 degree video footage of the underwater environment for use in conjunction with VR headsets
3D models of Filfla, St. Paul's Islands and Qawra Point
3D models of various marine species
3d Stand-up digital banner showing marine species
Production of Educational TV spots that were found to be very effective with the older generations that were aired on the national broadcaster in prime time
Events at various locations and presence at public events
Interactive totem at Ghar Dalam
A publication titled: "Correct enjoyment (and awareness raising) of Natura 2000 locations"
Information boards at various Natura 2000 sites
Upgrades at the Dwejra Interpretation Centre
Corallo Mobile App (still in development but to be launched soon)
Main conclusions:
Visuals motivate people. However, through feedback gained from the public, via citizen engagement and awareness events held under the auspices of this project, it has been noted that taking a more positive approach, such as showing people the beauty of the marine environment, may be more effective at engaging citizens than exposing them to negative images. Because of social media, people are becoming desensitized to negative images.
It has also been noted that there is limited awareness of the environmental impact by users on Natura 2000 sites, yet there are several opportunities for educational and responsible enjoyment initiatives. Furthermore, it is observed that the use of social media for citizen engagement is crucial, yet considerable resources in time and money need to be mobilized in order to be able to maintain the momentum.
Long-term citizen-science campaigns may play a dual role of awareness-raising as well as long-term data collection shared by the public via the app, that would of marine developments. It may also serve as a means for the general public to influence policy-making.
During his presentation Professor Deidun also highlighted Corallo's presence at the WestMED Stakeholder Conference 2023, with an exhibition and presentation.
Main next steps foreseen
Different actors, both scientific and non-scientific, need to work together to create an educational plan, potentially focusing on the education of children, as it has been noted that the general public is willing to engage.
Look into the potential of 'getting the sea where the sea doesn't exist' such as to hospitals, care homes and prison, through the use of interactive digital tools.
For more information visit visit the Corollo website
Read their booklet with information on the project and the sites
Corollo Project is part-financed through the EU Interreg Italia-Malta Programme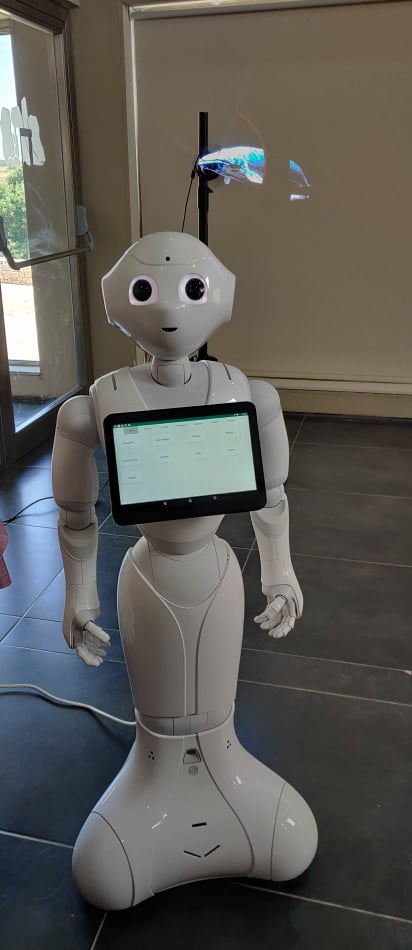 https://westmed-initiative.ec.europa.eu/wp-content/uploads/2023/08/corallojuly-2023-2.jpg
846
912
National Hub Malta
https://westmed-initiative.ec.europa.eu/wp-content/uploads/2022/08/new-westmed-ec-enfold-logo-website-def2.png
National Hub Malta
2023-08-08 15:51:54
2023-08-11 16:10:39
Ocean Literacy digital tools highlighted during CORRALO's stakeholder event