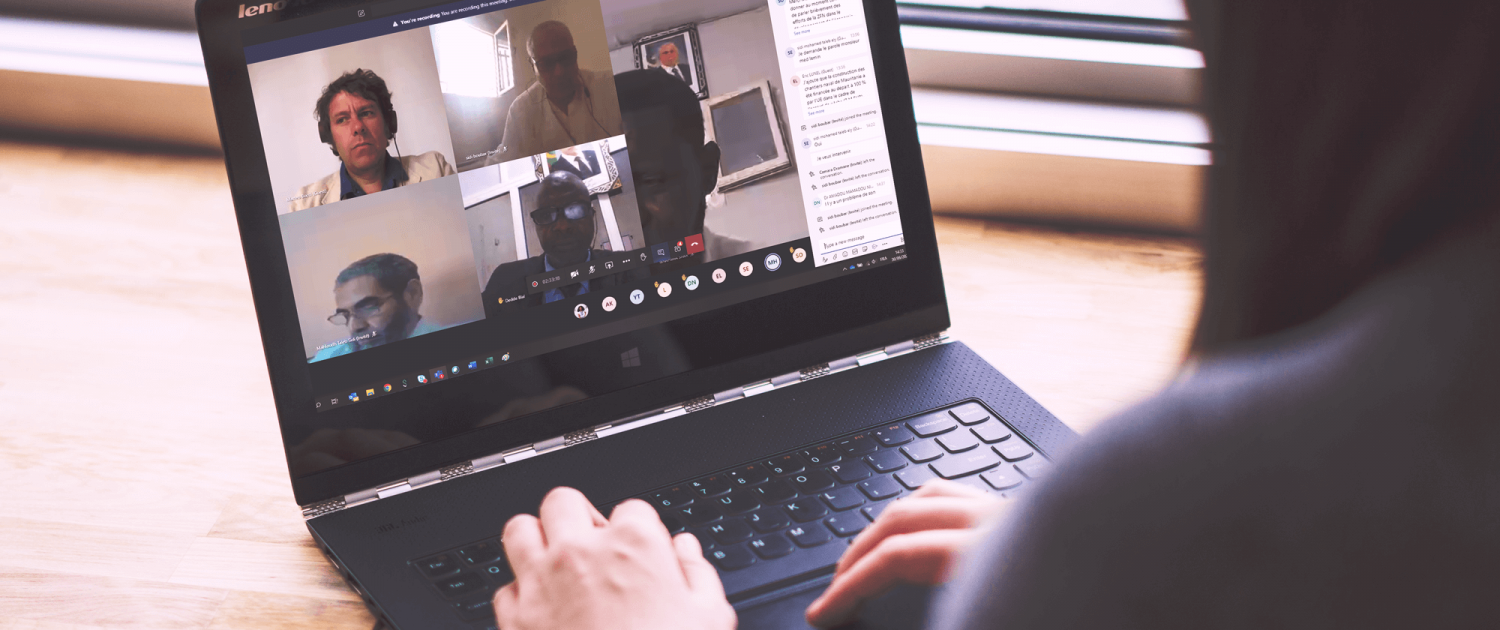 On 30 June 2020, more than 20 stakeholders from Mauritania gathered online to discuss the Blue Economy concept.
This national event was  organised by the WestMED Assistance Mechanism in cooperation with the National Coordinator in Mauritania of the WestMED Initiative at the Mauritanian  Ministry of Fisheries and Maritime Economy.
It was a first of its kind meeting on the Blue Economy in Mauritania where many different organisations and institutions were represented from the private sector, the public sector and the academic world.
Next to an exchange of views, 10 ideas were identified that can be focused on to take the Blue Economy concept in Mauritania to a next stage:
Promote the blue economy profile in Mauritania
Skills and competences of actors for sustainable development (fisheries)
Innovation to improve sustainability (e.g., waste/plastic management beyond collection, sewage treatment plants and sustainable fishing vessels);
Plastic reuse experience in Senegal as pilot to capitalise in Mauritania (?);
Capitalise on the (eco) tourism experience related to marine protected areas (example Nouadhibou) for coastal development with support for local capacities/skills;
Desalination projects to improve access to water – be aware of MPA.
Access to renewable energy (marine) for local communities
MSP as an essential tool for good shared use of the sea and coastlines
MSP as an essential tool to allow for a proper shared usage of the sea and littorals (pressure on coastal areas could be addressed through "green solutions")
Strategic study to identify priority activities to support a sustainable blue economy.
The National Hub Mauritania, together with the National Coordinator will study these initial ideas in more detail  and decide on a path forward.
Resources of the event: Agenda, Opening presentation (in French).
https://westmed-initiative.ec.europa.eu/wp-content/uploads/2022/08/new-westmed-ec-enfold-logo-website-def2.png
0
0
National Hub Mauritania
https://westmed-initiative.ec.europa.eu/wp-content/uploads/2022/08/new-westmed-ec-enfold-logo-website-def2.png
National Hub Mauritania
2020-07-14 11:56:20
2021-06-30 13:14:57
WestMED National Event in Mauritania helps concretise the Blue Economy concept