The Mauritanian National Hub facilitates local and regional stakeholders by providing the WestMED Community with expertise on the Blue Economy, help project leaders find the right partners with their extensive network on both shores of the western Mediterranean, support project(idea) development,  help  draft tender applications and advise on the most applicable funding opportunities.
The National Hub (co)organises events to help lead discussions on different maritime topics and can be found  at (online) Blue-Economy related meetings to share their expertise.
Contact the Mauritanian National Hub for more information and see how they can help you.
Blue Economy News Mauritania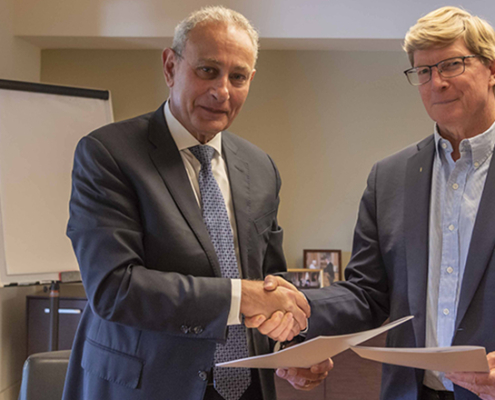 Union for the Mediterranean
https://westmed-initiative.ec.europa.eu/wp-content/uploads/2023/03/WOC-UfM-WestMED-MoU.jpg
440
1170
Communication team
https://westmed-initiative.ec.europa.eu/wp-content/uploads/2022/08/new-westmed-ec-enfold-logo-website-def2.png
Communication team
2023-03-28 14:57:32
2023-03-30 19:11:43
Memorandum of Understanding signed between World Ocean Council and the UfM/WestMED to boost private sector engagement in the Mediterranean Blue Economy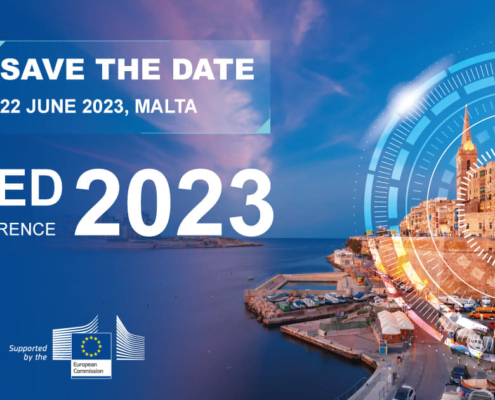 https://westmed-initiative.ec.europa.eu/wp-content/uploads/2023/04/2023-stakeholder-conference-save-the-date-website-slider-1compr1.jpg
630
1500
Communication team
https://westmed-initiative.ec.europa.eu/wp-content/uploads/2022/08/new-westmed-ec-enfold-logo-website-def2.png
Communication team
2023-03-28 11:53:30
2023-04-25 13:49:52
Join us on 22 June in Malta for the 2023 edition of the WestMED Initiative stakeholder Conference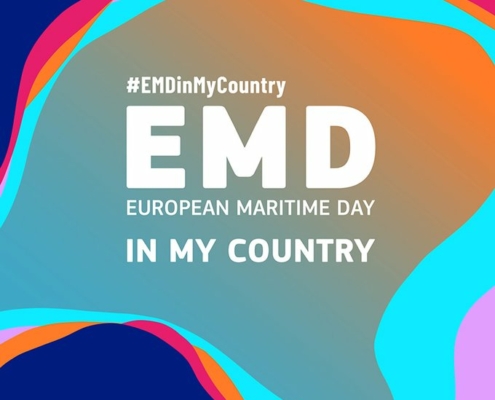 https://westmed-initiative.ec.europa.eu/wp-content/uploads/2023/03/emd-in-my-country-2023-extended-deadline.jpg
680
680
Communication team
https://westmed-initiative.ec.europa.eu/wp-content/uploads/2022/08/new-westmed-ec-enfold-logo-website-def2.png
Communication team
2023-03-03 14:34:44
2023-03-06 16:00:03
Boost your maritime event with EMD in my country 2023
Blue Economy Calls Mauritania
https://westmed-initiative.ec.europa.eu/wp-content/uploads/2022/08/new-westmed-ec-enfold-logo-website-def2.png
0
0
Communication team
https://westmed-initiative.ec.europa.eu/wp-content/uploads/2022/08/new-westmed-ec-enfold-logo-website-def2.png
Communication team
2023-03-14 10:00:48
2023-03-14 10:03:17
UfM Grant Scheme to Promote Employment and Entrepreneurship in the Green Economy | Deadline 29 May 2023
https://westmed-initiative.ec.europa.eu/wp-content/uploads/2022/08/new-westmed-ec-enfold-logo-website-def2.png
0
0
Communication team
https://westmed-initiative.ec.europa.eu/wp-content/uploads/2022/08/new-westmed-ec-enfold-logo-website-def2.png
Communication team
2022-10-18 19:53:26
2022-10-18 20:05:56
Blue Careers call | Deadline: 31 January 2023
https://westmed-initiative.ec.europa.eu/wp-content/uploads/2022/08/new-westmed-ec-enfold-logo-website-def2.png
0
0
Communication team
https://westmed-initiative.ec.europa.eu/wp-content/uploads/2022/08/new-westmed-ec-enfold-logo-website-def2.png
Communication team
2022-08-15 13:41:56
2022-09-18 08:45:55
Mediterranean sea basin lighthouse – Actions to prevent, minimise and remediate chemical pollution | deadline 27 September 2022
Representatives Mauritania
Dr. Mohamed Lemine ABDEL HAMID
ince 2019 : Consultant at the Economic and Social Observatory of Fisheries at the Ministries of Fisheries (Mauritania):

Economics Analysis of fishing data
Production of technical advice and business notes.
Participation in the review and validations of the data within the technical committees of statistics
Quarterly Bulletin Publications
Publication of annual statistics reports
Since 2019 : Adjunct professor at the University of Nouakchott- Faculty of Economics and Law, In charge of teaching to Master 2 students :

Local economic development
Sustainable development
Industrial economics

Since 2011 : Senior Consultant – Realization/participation of more than 20 projects/ studies in the fisheries sector in behalf of several national and international institutions and organizations :

Ministry of Fisheries and Maritime Economy,
Mauritanian Institute of Oceanorgraphic and fisheries researchs,
National Federation of fisheries,
FAO,
World Bank,
UNDP,
IUCN,
UNHCR,
ILO,
GIZ,
French Cooperation
Dedah AHMED BABOU
Since 2017 : Expert at the Economic and Social Observatory of Fisheries at the Ministries of Fisheries (Mauritania):

Participation in the review and validations of the data within the technical committees of statistics
Production of technical opinions and business notes.
Analysis of fishing data
Quarterly Bulletin Publications
Publication of annual statistics reports
2008-2017 : Researcher at the Mauritanian Institute of Oceanographic Research and Fisheries:
Head of Statistical Service

Elaborate action plans and activity reports
Produce information and analysis reports
Manage data collection systems
Participate in research programs
Participate in the working groups

Senior engineer

Develop, improve and evaluate information systems
Team supervision
Participate in the preparation of activity reports and action plans
Produce information and analysis reports