Forum Mondial de la Mer – 2050, The ocean? | 23 September | Bizerte, Tunisia
23 September 2022 - 23 September 2022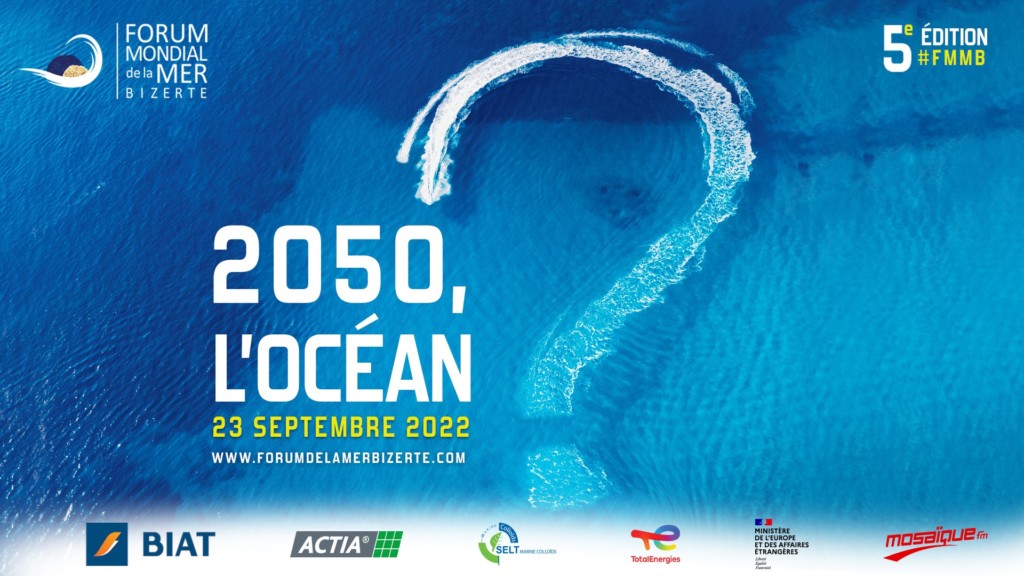 The "Forum Mondial de la Mer- Bizerte", created since 2018 under the chairmanship of Pascal Lamy, is the only international meeting on the southern shore of the Mediterranean dedicated to maritime issues. This forum accompanied in Tunisia the creation of the Secretariat of Maritime Affairs, that of the Maritime Cluster and the launch of the deep water port of Enfidha. In 2021, it also launched an initiative for the creation of a "Coalition of Mediterranean actors".
It quickly imposed itself as the place of all expressions, both cells of the countries bordering the Mediterranean and of the African continent of which Bizerte is the northernmost point. By their presence at the World Maritime Forum on September 24, Prince Albert II of Monaco and many leaders from around the world marked the importance of what we have integrated together at the regional level.
This year of the Global Ocean will culminate, on the Mediterranean, Atlantic and African continent scales, on September 23th, 2022 at the "Forum Mondial de la Mer- Bizerte".
Around the theme "2050, THE OCEAN?"  are leaders, experts, creatives,  and "merians", committed international and Tunisian  who come together to think together about what the ocean will be like in 2050.
Visit the dedicated Forum de la Mer website for more information and registration