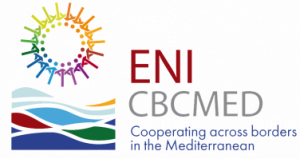 April – 3 July 2019|
The "Strategic Projects" call started early April 2019. The Joint Monitoring Committee has selected 7 out of the Programme 11 priorities for the call for strategic projects.
The chosen priorities and related EU financial allocation are:
– A.1 Business and SMEs development:
A.1.1 – Support innovative start-up and recently established enterprises, with a particular focus on young and women entrepreneurs and facilitate the protection of their Intellectual Property Rights and commercialization, where applicable;
A.1.2 – Strengthen and support Euro-Mediterranean networks, clusters, consortia and value-chains in traditional sectors and non-traditional sectors.
– A.2 Support to education, research, technological development and innovation:
A.2.1 – Support technological transfer and commercialisation of research results, strengthening the linkages between research, industry and other private sector actors.
– A.3 Promotion of social inclusion and the fight against poverty
A.3.1 – Provide young people, especially those belonging to the NEETS, and women, with marketable skills;
– B.4 Environmental protection, climate change adaptation and mitigation:
B.4.1 – Support innovative and technological solutions to increase water efficiency and encourage use of non-conventional water supply;
B.4.2 – Reduce municipal waste generation and promote source separated collection and the optimal exploitation of its organic component;
B.4.3 – Support cost-effective and innovative energy rehabilitations relevant to building types and climatic zones, with a focus on public buildings.
These priorities were selected following national consultations in all participating countries and based on an updated socio-economic and environmental analysis, aiming at identifying the most relevant challenges in the Programme cooperation area.
Strategic projects are meant to foster policy-relevant innovations, as well as long-lasting and far-reaching effects that last beyond the funding of the Programme.
https://westmed-initiative.ec.europa.eu/wp-content/uploads/2022/08/new-westmed-ec-enfold-logo-website-def2.png
0
0
Communication team
https://westmed-initiative.ec.europa.eu/wp-content/uploads/2022/08/new-westmed-ec-enfold-logo-website-def2.png
Communication team
2019-06-14 12:34:41
2019-06-14 12:50:35
ENI CBC Med | Strategic Projects | April – 3 July 2019